Shepherd Place Fire Damage Photos
---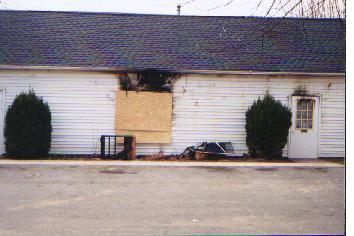 ---
The Annex is the second housing unit at a Dover, Delaware homeless shelter. Well it was until late in February this year. When the Fire began, about midnight, one staff person and 14 clients were in the building, many of them asleep.
They all got out without injury. But the damage to the building and personal property was... well, you'll see.
The Living Room of the Annex. This is the area where the fire started.
---
To themediadesk.com main page.